In 2008, Netty opened Shop Reddish as a wood- and metal-working shop with a social purpose at its heart. She would use it to educate people, bring them together to learn new skills and, on the odd occasion, sell (or give away because she is so nice) personalised items for gifts.
When we sat down with Netty and Marlene with a good old Yorkshire cuppa, they told us about how they have grown their business through the support network of other small businesses.
When Netty's wife Marlene joined the business she saw huge potential in what the business could do – and put measures in place to run a tighter ship. Their success has been very much the result of the two working in partnership.
"I used to think networking was for people with nothing to do – but now it's an essential part of business."
They both have a palpable passion for the importance of the 'small business network' and believe that not enough is being done to facilitate these networks. Marlene felt so strongly about this that she set up her own local networking group for small businesses.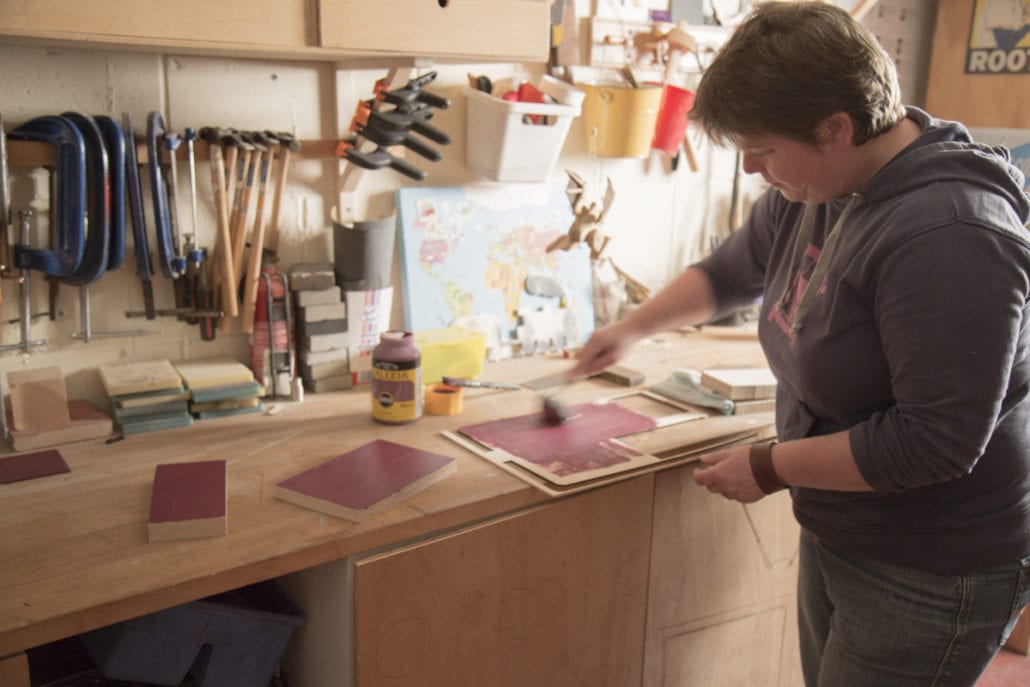 The group of likeminded professionals meets in the top floor of a pub to talk about specific challenges they're wrestling with – and sharing their know-how on everything from product packaging to accounting software. The aim is for everyone who participates to benefit – and to help them become better businesses.
Marlene summarised it beautifully as she professed – the key ingredient to small business success is "doing it together, alone".
As Shop Reddish continues to grow, interestingly the duo plans to focus more on B2B sales. It means the network of businesses that they are connected into will become even more important – both to increase the number of people they can learn from, but also sell to.
What can marketers learn from Shop Reddish?
Small businesses are crying out for a better way to network. And that's away from the stuffy old clubs that try to service them at the moment. Brands that can help bring small businesses together and facilitate these networks will be seen as addressing a critical need and thus in a very favourable light.
Shop Reddish
Unit 202, Via Gellia Mill, Via Gellia Rd, Bonsall, Matlock DE4 2AJ
07715 575690
[email protected]